This slideshow requires JavaScript.
Once upon a time, when I was a kid and my parents were still willing to spend their money on Disney Channel, I was obsessed with this amazing series of movies called The Mighty Ducks. This group of little league hockey players made my heart beat fast, to the point where I absolutely wanted to take up hockey (I'm a tiny, fragile, human being who's from South of France, where hockey isn't a thing and where we don't even have permanent ice rinks). Since then, hockey has had a very special place in my heart, even if I don't really know all the details about how you play.
Which is perfect since you don't really need to know how the game is played to enjoy this fantastic webcomic that I've discovered and that I'm going to talk about here !
Check, Please ! is this absolutely fluffy, cute as hell, funny story about Samwell University's hockey team. And if you think you've got this webcomic figured out, then chances are, you're probably wrong. Don't expect buff sports bro, or … actually, maybe do expect them, but they do make a point of breaking every stereotype you might have.
.
The main characters :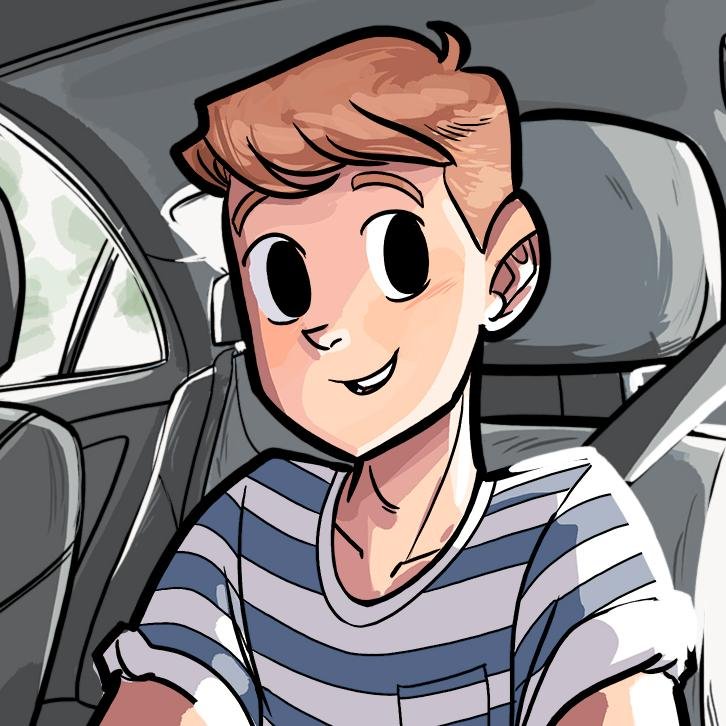 Eric 'Bitty' Bittle : tiny little Gorgia boy, says "Y'all" a lot, bakes mind-blowing, world-shattering pies, runs a really cute vlog where he talks about his college life and gives precious baking advice, used to be an ice-skater, Beyoncé fanboy, can twerk better than you, my precious gay son.
.
.
.
Jack Zimmerman : very Canadian, hockey legacy (his dad was like, THE hockey player), had a drug addiction when he was younger because ANXIETY (!), is doing better now, very quiet, not a hockey robot, the captain to put all other captains to shame, likes photography, look at his face ! This face can only mean two things : hockey or Bittle. I dare you to hate this boy !
.
.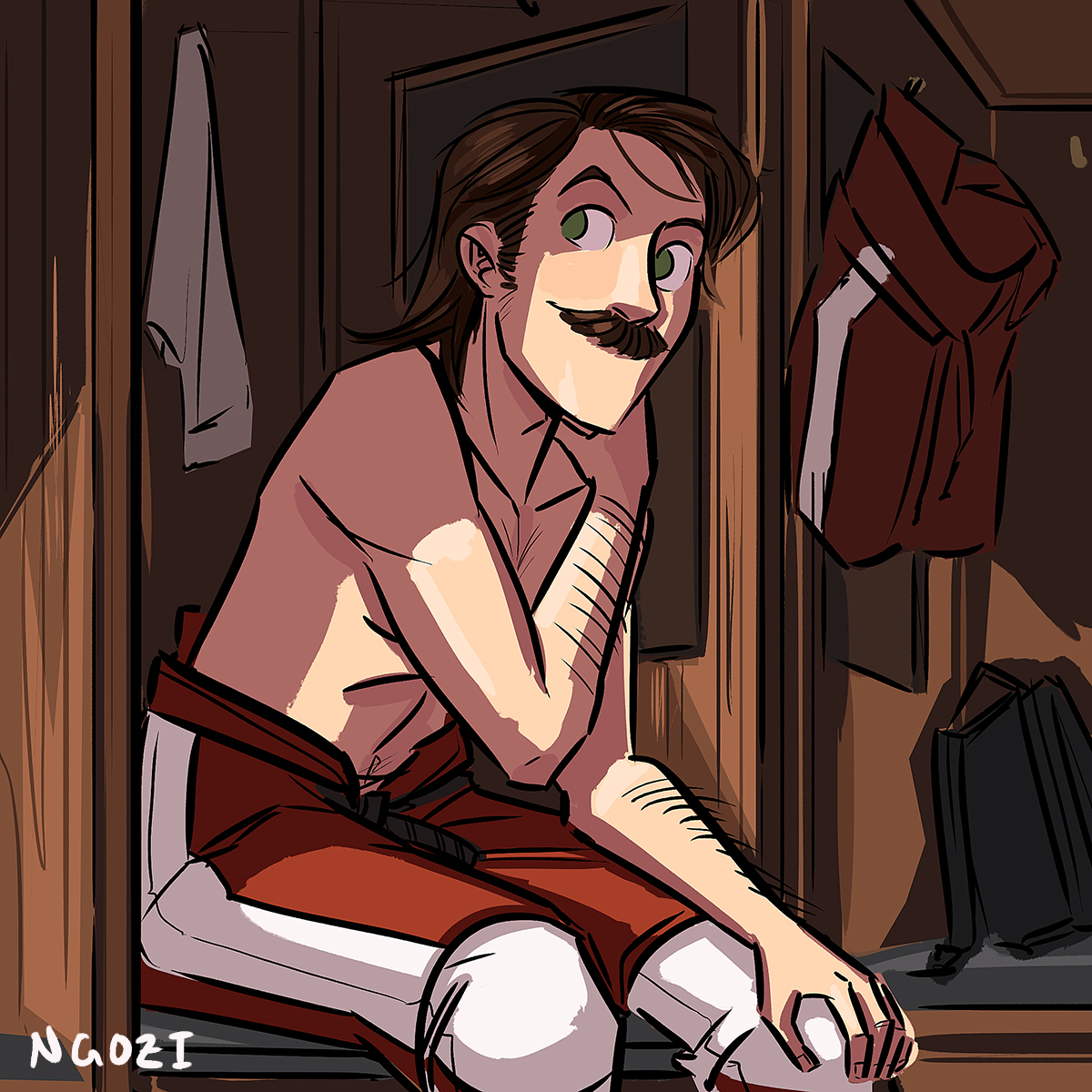 B. "Shitty" Knight : what is his real name ? Bob ? Barnaby ? Who knows ?! Owner of the magnificent 'stache, feminist, Law and Gender Studies student, gardian of all the queers, very much not emotionally available, will probably become an awesome lawyer.
.
.
.
Larissa "Lardo" Duan : tiny little snowflake who you can kick your ass, seriously, she's the team manageer, she's seen and dealt with worse than you, queen of beer-pong, artist, also very much not emotionally available, seriously WHEN ARE YOU GUYS GOING TO STOP BEING SO FREAKING BLIND !
.
.
.
Adam "Holster" Birkholtz & Justin " Ransom" Oluransi : they're basically a graphic representation of all those tumblr shitposts, like "Bro, you're my whole world" and "I love you, Bro", seriously the Bromance is really strong, Holster is a represention of me at all times and Ransom during exams-time is all of us, they care a lot about hockey-butts.
.
Why you should read :
It's so, so fluffy. Seriously, it's like hot cocoa on a cold day. You're going to want to pinch all their cheeks
It's so unproblematic it's like a breath of fresh air
Aside from the obvious sexual diversity, it also shows characters dealing with anxiety and addiction
The slow-burn is going to kill you. We have very good reasons to think it'll get there, because the author/artist is way past the point of heavily implying, and we're just basically counting the episodes
Even the angst is  amazing, I'm almost asking for more
The author/artist publishes lots and lots of extras in-between episodes, and takes asks frequently
The Twitter account is gold (it's Bitty's "live" twitter account, although it's been put on private to avoid major spoilers for now, but there are screencaps available)
It's so good it's got its own fanart !
So, what are you waiting FOR ? START HERE
.
When I love something, I really love it, you know ? So, do tell me if you've decided to check it out !
.